Is Africa truly ready for the Africa Continental Free Trade Agreement? Part 1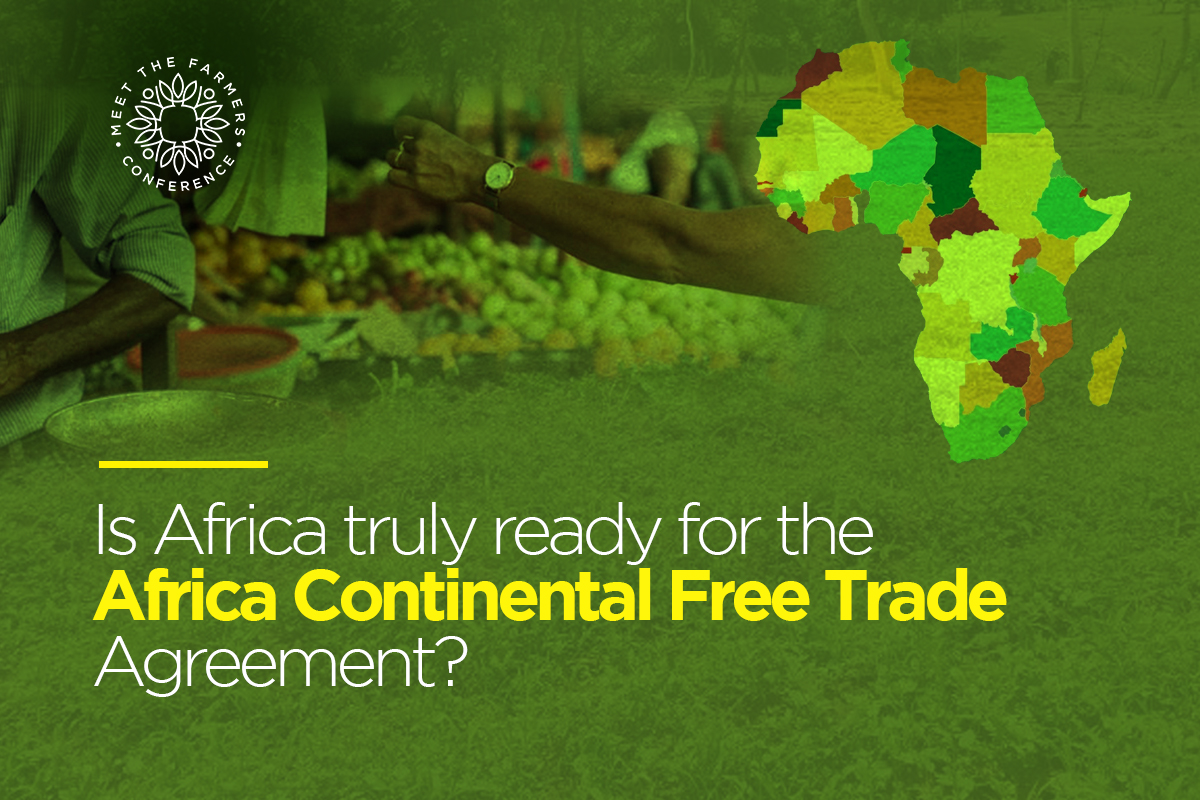 Africa is a continent with a population of 1.3 billion people. This figure, expected to grow to 2.5 billion by 2050, bodes larger markets and increased commercial opportunities for the continent. The quest to implement a free trade agreement in Africa started in January 2012 to deepen economic integration. In 2018, the African Union agreed to develop the African Continental Free Trade Agreement (AfCFTA) for a single continental market for goods and services.
On the 30th of May 2019, instruments of ratification from the 55 countries were submitted to the AU and the AfCFTA entered into force in a meeting held at Niamey, Niger. African leaders have agreed to proceed by 1 July 2019, in hopes to promote continental integration and quicken the industrialization of the continent. The AfCFTA promises to boost trade among African countries by eliminating all tariffs and barriers on export-import relationships. According to the African Export-Import Bank (AFREXIM Bank), intra-African trade will increase by 52.3% in 2022, under the free trade agreement.
So far, the African Development Bank has signed a $4.8 million institutional support grant to the African Union for the implementation of the AfCFTA project. The grant would be used for the rollout of various protocols relating to the parliamentary processes and structure of the AfCFTA secretariat in Ghana. The implementation of the AfCFTA can expand intra-African trade by up to $35 billion per year and cut importation by $10 billion while easing the movement of goods, services and people across the continent.
AfCFTA has the potential to create the largest free-trade area in the world and increase the combined Gross Domestic Product (GDP) of the countries to more than $2.5 trillion. Employment opportunities will be created in the manufacturing, agricultural, transportation, and all sectors directly or indirectly involved in the trade of goods across the continent. The agreement is expected to boost intra-African trade to 33% and at the same time, attract foreign direct investments from developing countries.
Despite the opportunities that the free trade agreement presents, a lot of challenges stand in the way of Africa. The foremost is creating a generally accepted currency for transaction, apart from the US dollar which is in current use. Recently, the ECOWAS announced the launch of ECO, a legal tender soon to be for trading within West African states. The CFA franc is the general currency adopted by the Francophone countries of Cameroon, Central African Republic, Gabon, Chad, Republic of Congo, and Equatorial Guinea. 
Recently, Flutterwave is currently working with Alibaba to create a payment gateway for Africa-China transactions and Access bank launched AccessAfrica, a payment platform for inter-African payments. There is yet a need for a single payment gateway to facilitate trade between West, East, South, North and Central African States.
To be continued…