Personality of the Week: Jehiel Oliver
"Power (Tractors) to the People (Farmers)." – Jehiel Oliver
Jehiel Oliver, globally recognized as CEO of Hello Tractor earned a Masters in Economics from Cornell University and a Bachelor's Degree in Economics and Business from Florida Agricultural and Mechanical University. He had worked for over 10 years in management consulting and investment banking before he founded Hello Tractor in 2014.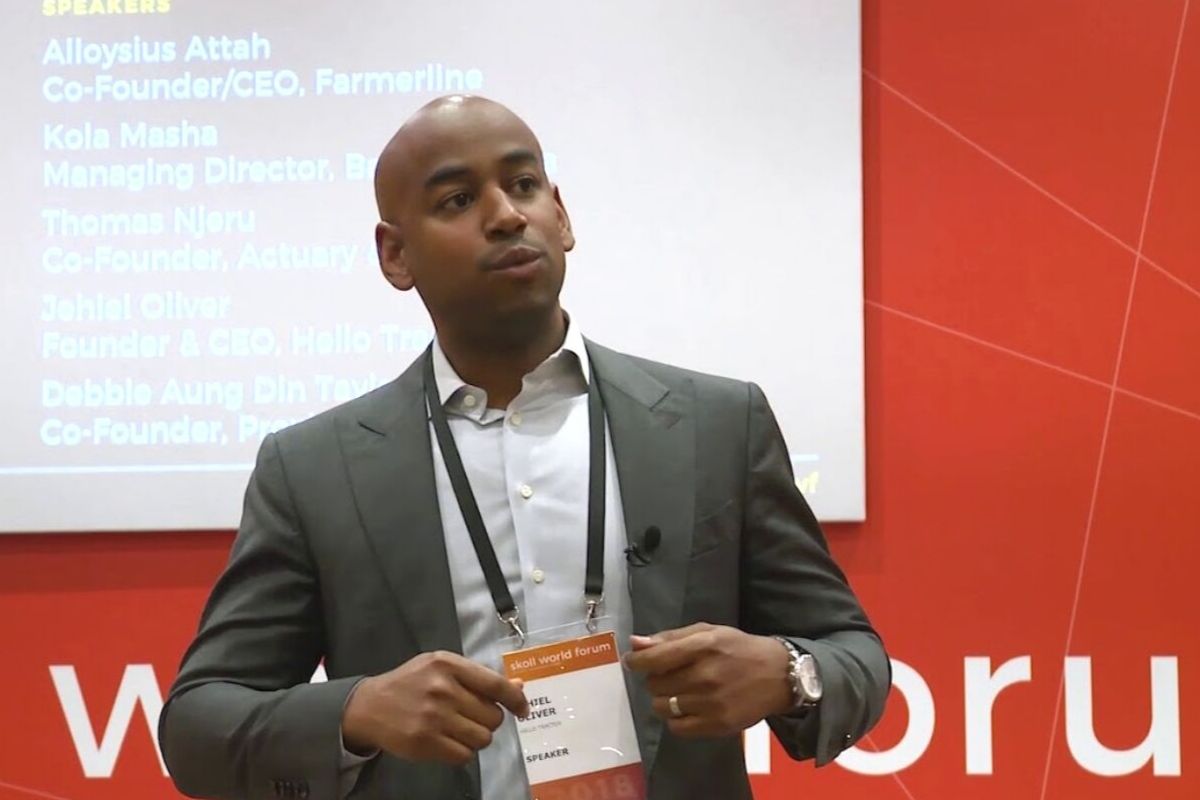 Hello Tractor provides machinery for smallholder farmers in Africa. Farmers are able to connect with tractor owners through a digital platform. Cloud monitoring hardware is installed on the tractor for farmers to be able to track the location.
Jehiel has been awarded severally for his work in social entrepreneurship. While as an appointed member of the President's Advisory Council on Doing Business in Africa, he chairman of the technology subcommittee. He was one of the Top 100 Global Thinkers for 2016 by Foreign Policy Magazine.
He presently serves as a board member of Shared Interest Impact Investment Fund and H4H— two focused investment companies in sub- Sahara Africa.